In December, NY Coo Gallery will hold an exhibition of etchings by Mary Teichman and a group exhibition of Japanese artists curated by Fugetsusha Gallery.
Mary Teichman
Mary Teichman graduated from The Cooper Union in New York in 1976. A printmaker, painter, illustrator and calligrapher, she has been a working artist since that time.
Mary was among a group of artists who worked at the influential Printmaking Workshop in Manhattan during the 1970s and 80s. She cites among her early influences the work of Spanish still-life painters such as Zurbaran and the interiors and cityscapes of Edward Hopper, in seeking to go beyond purely representational subjects to draw the viewer into abstractions of form and color.
Her etchings are in the permanent collections of the Brooklyn Museum, The Boston Athenaeum, The New York Public Library, and The Museum of the City of New York, among others. In addition, Mary is active in numerous printmaking societies, notably the Society of American Graphic Artists and the Boston Printmakers.
Japanese Contemporary Artists #3
In this exhibition, most of the works by the 13 artists are oil paintings; there are also watercolors, calligraphy, mixed media and Japanese ink painting.
Please visit this exhibition to see and feel the passion of these artists.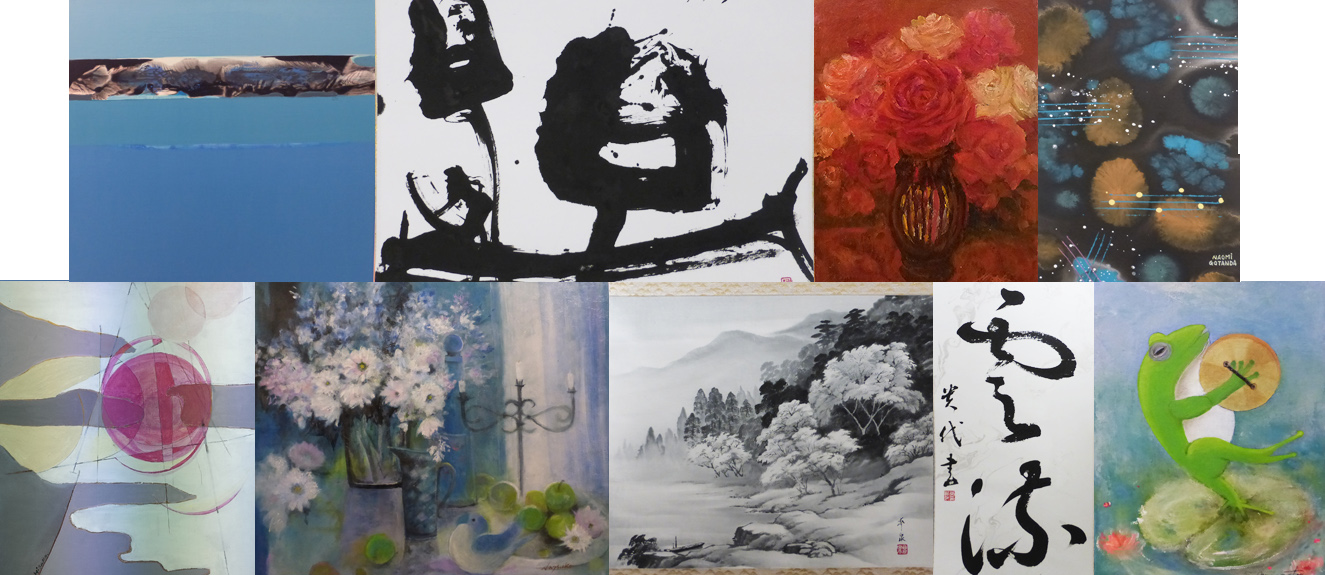 Artist Names: Keikou Aoyama, Hisako Ito, Noriko Inagaki, Isamu Otsuka, Sawako Kido, Naomi Gotanda, Kiyo Sakae, Taeko Sato, Natsuko Tamaki, Suisen Nakatani, Hideko Noguchi, Suzuko Muramatsu, Hosen Yamaguchi
@@@@@