The February NY Coo Gallery Exhibition is a group show of art pieces that have great individuality. The title of the exhibition is taken from the song gEverybody Pays as They GOh by Jakob Dylan. This song displays feelings of tension and gentle joy that remind us of the art scene and artistsf lives in New York.
 
Come warm up your mind and get through this cold winter with our exhibition.
We also continue our exhibit of $100 Art pieces.
Please visit to see!

Exhibit artists
Pon-ta
The artist modernizes the 400-year-old ukiyoe (gfloating worldh) style in his hanging scroll that depicts his KIMONO girls, who are his original character. gBeing attractive is the most important thing for women and paintings,h Pon-ta says.

Mikiko Kanno
Ms. Kannofs artistic subject is rabbits, which she uses as her mode of expression. She says, gI give over what I want to say, what I feel from everyday life, to the rabbit.h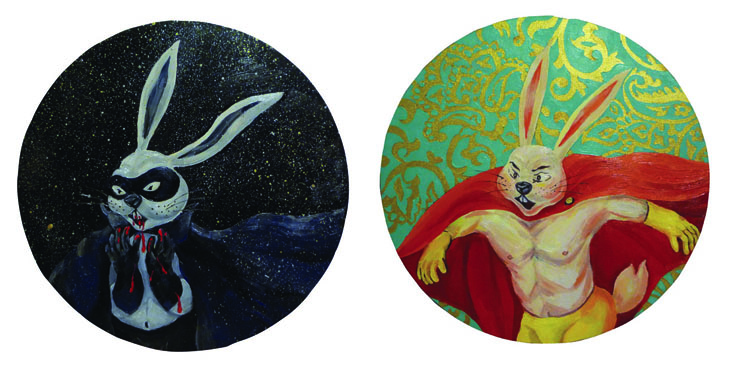 Tomoko Fujiki
In her etchings, Ms. Fujiki pursues the playful spirit at the bottom of the heart. She says, gI can get to see the difference of each art work through doing the same thing again and again.h

Our February exhibit also includes Hideki Sando, Hana Asami, Gekko Numata, Miki Nagano, Yuko Ueda, and other artists of NY Coo Gallery.
ššššš
----------@The scene from the Exhibition@----
Reception's Photo Album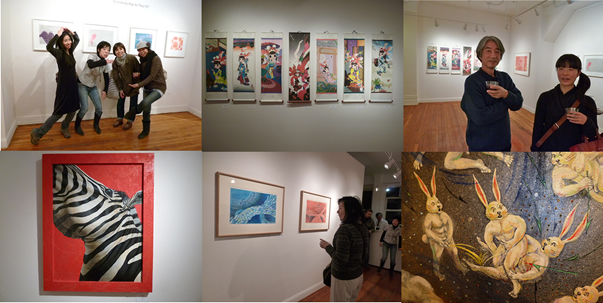 NY Coo Gallery