"Antiques and Crafts"
NYCoo's June exhibition is entitled "Antiques and Crafts" as it was in May, but with a new larger selection of antiques and crafts featuring TOPPI (突飛)NYC's Art Deco Series. Antiques are enjoyed by using and necklaces by wearing. Please stop by NY Coo Gallery.
Crafts (Art Deco Series)
Translated from Japanese, TOPPI (突飛) means 'wild, fantastic, outrageous, reckless, eccentric' – apt descriptives for my latest series of beaded accessories. These free-spirited pieces defy convention, combining new and old, semi-precious and humble, stunning and staid beads from different cultures, resulting in new looks based on concepts of art history, in this case the Art Deco movement.
Walking in Midtown Manhattan, we can see extraordinary examples of iconic Art Deco architecture: Rockefeller Center, the Empire State Building, the Chrysler Building, the Waldorf Astoria. Their repetitive geometric patterns create an elegant symmetry, calling to mind the grandeur and luxury of Hollywood movies from the 1920's and 1930's. Yet regardless of their mass and structure, I always sense a certain whimsy in these wonderful Art Deco designs.
Two friends served as muses to my Art Deco Series. One, an artist and designer, showed me her secret vintage accessory collection. At her request, I adapted certain quirky, fun Art Deco-era pieces, making them more wearable. The second friend gave me a sampling of Czech crystals that she'd used to decorate origami cranes. The discovery of some nature-patterned geometrical quartz and agate beads also influenced the direction of this series. And everyday, in museums and antique stores, flea markets, thrift stores and on the street, I find constant inspiration for my work.
Beading allows me to use the same sensibilities I use when painting, combining color, line and texture to create wearable art. As in painting, each piece is different in the subtleties of expression, with the rare, older beads adding spontaneity to the accidental happenstance. In a word, TOPPI. TOPPI (突飛) NYC - sumi nakazato -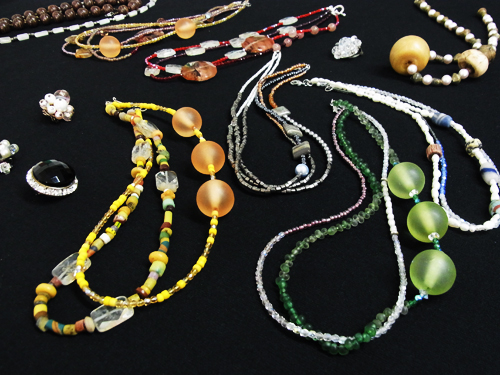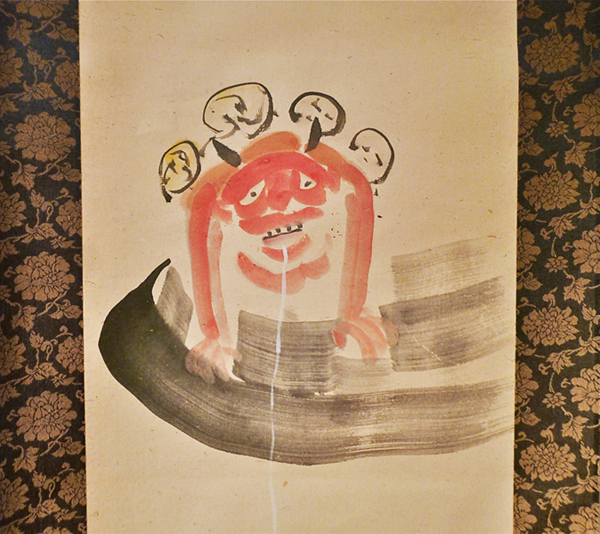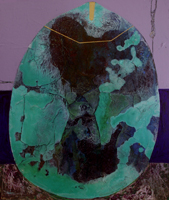 Antiques
Meiji Period hanging scrolls, ceramic dishes, lacquer bowls and ojyu (multi-tier food boxes), metal and wooden trays, and more are on display for sale. 18th century sake cup from the Kakiemon kiln with colorful motifs painted on delicate almost transparent white porcelain, mukozuke set of 5 dishes from the Karatsu's famous Nakazato Taroemon kiln, sterling silver chirori (sake decanter for cooling and warming), and more are available. Please enjoy using antiquewares as a way to enrich daily life and transcend time.
The hanging scroll by Kobayashi Kiyochika (1847-1915) is said to be "the last Ukiyo-e artist" from the Meiji Period. He quickly became famous for his landscape paintings of rays of light with their nuanced depiction of light and shadow, but after the 14th year of Meiji (1881) he stopped painting light rays all together and devoted himself to painting what is called ponchie, a form of satirical paintings. The humorous portrayal of the common people in everyday life situations connects to contemporary manga. - Ryo Iida - Asian Art
Paintings
Exhibition of paintings by Hitoshi Nakazato, Kazumi Nakane, and Keico Watanabe.
NY Coo Gallery